Professor Blanche Cook
Site Supervisor
Professor Blanche Bong Cook is the Robert E. Harding Jr. Associate Professor of Law. Before joining the University of Kentucky College of Law, she was a tenured Associate Professor at Wayne State University Law School in Detroit, Michigan.
Professor Cook earned her B.A. from Vassar College and J.D. from the University of Michigan. Her primary areas of expertise are criminal law and procedure, evidence, appellate practice, federal courts, trial advocacy, employment discrimination, critical race theory, critical race feminist theory, and sex trafficking.
Before joining the academy, she served as an Assistant United States Attorney with the Department of Justice, where she specialized in large-scale drug and sex-trafficking prosecutions. As a federal prosecutor, she briefed and/or argued more than 44 federal appeals.
Professor Cook clerked for the Honorable Damon J. Keith of the United States Court of Appeals for the Sixth Circuit. She was also an associate at Miller, Canfield, Paddock and Stone in Detroit and Seyfarth Shaw in Chicago, where she specialized in employment discrimination, labor law, and sexual harassment litigation and prevention training.
Professor Cook has established herself as a leading expert on sex trafficking by problematizing the entire spectrum of sex-trafficking prosecutions and the commercialization and exploitation of women and girls. She is actively involved in shaping the emerging nationwide discourse on sex trafficking and victims' rights as it relates to evidentiary issues, race-class-gender profiling, victim blaming, and sex-trafficking statutes. She writes in the areas of sex trafficking, victims' rights, police violence, implicit bias, criminal procedure, critical race theory, human rights, race and gender discrimination, black feminist legal theory, womanist thought, and the normative gaze of identity.
Her years of practice in the public and private sector inform her teaching philosophy and passion. Her mission is to deconstruct and make readily accessible and transparent the principles and practices of law in ways that are meaningful to students, not only for professional development, but also as a means of augmenting the role that advocacy plays within law and litigation.
Professor Cook is a frequent and sought-after speaker at workshops, conferences, and sexual harassment and implicit bias trainings. She has been a presenter and guest speaker at Yale University, the University of Michigan, AALS, and the Daughters of the Atlantic Conference in Bahia, Brazil. In 2017, she presented a TEDx Talk, entitled Caught: Calculating the Moves of Power in Our Midst, where she developed an algorithm for capturing power as it is raced, classed, and gendered based on the parable of the Woman Caught in Adultery. In 2018, she was a Scholar in Residence and the Annual Ruth Chance Lecturer Honoree at the University of California Berkeley School of Law.
Mikaela Pflueger
Site Coordinator
Mikaela Pflueger is from Long Beach, California, where she was in the magnet program PACE at Long Beach Polytechnic High School. She then attended University of California, Davis, where she double majored in International Relations and Sociology. There, she volunteered her time as a Confi@Davis Campus Volunteer advocating for action against sexual assault and a volunteer at Answered Prayers Therapeutic Riding Program.
Mikaela took a gap year after her undergraduate career and began working at The Simon Law Group, advocating and giving a voice to those who have been injured. Mikaela has now worked for The Simon Law Group for 3 years.
Mikaela is a 3L at the University of Kentucky J. David Rosenberg College of Law and is expected to graduate in May 2021. For three years, she has been an Ambassador for the College of Law and volunteered with Court Appointment Special Advocates. The last two summers, Mikaela was a Law Clerk at the Department of Public Advocacy's Nicholasville Trial Office and Danville Trial Office. Mikaela also completed an Externship with the Department of Public Advocacy's Innocence Project. There, she advocated for wrongly convicted individuals. This past fall, Mikaela was a Certified Legal Intern for the University of Kentucky Rosenberg College of Law Legal Clinic, where she advised, counseled, and represented indigent clients. She also works as a Research Assistant for Professor Blanche B. Cook.
Mikaela's current responsibilities on this site are to supervise, integrate, and create content to help better educate people on the issue of Sex Trafficking.
Rashmi Khatiwada
Site Organizer
Rashmi is a third-year law student at the University of Kentucky Rosenberg College of Law. Rashmi is from Georgetown, Kentucky, and received her undergraduate degree in Political Science with a minor in Women & Gender Studies at the University of Kentucky. Throughout her undergraduate experience, Rashmi spent much of her time volunteering in the Lexington community and interning on numerous political campaigns.
Rashmi spent her gap year before beginning law school working with Dr. Emily Beaulieu Bacchus as a Research Assistant in the Department of Political Science. During this time, she researched both election brawls and election protests in developing nations.
Previously, Rashmi has clerked at the Kentucky Department of Public Advocacy in their Lexington Trial office and at Legal Aid of the Bluegrass. She currently works with Dr. Blanche Bong Cook as a Research Assistant, and also works as an extern with the Kentucky Innocence Project. As an extern, Rashmi works to exonerate wrongfully convicted prisoners and advocate for necessary reforms within the criminal justice system.
Rashmi's current position involves creating and organizing the structure and content of this site to ensure visitors can comfortably navigate the stories and information to educate users about the realities of Sex Trafficking.
Chase Thomas
Media Manager
Chase Thomas is a third-year law student at the University of Kentucky Rosenberg College of Law. His undergraduate is from Western Kentucky University with a degree in Political Science, International Affairs, and Asian Religions and Cultures. Chase has previously published a paper on the chances of Democracy in China. The paper is entitled The Prospect of Democracy: China's Possibility of Political Reform and includes an analysis on what it would take for modern China to democratize. Chase based some of his own experiences in China within the paper having done a five month study abroad in Beijing, China.
After graduating, Chase spent two and a half years as a substitute teacher at the Spencer County Public School system in Spencer County, Kentucky. During this time, Chase volunteered a lot of for his school in and around the community.
During law school Chase has worked as a intern with the Department of Public Advocacy in their Danville, Georgetown, and Lexington North branches. Chase has also worked with Professor Connelly as an intern with the University of Kentucky Legal Clinic. He now currently works as a Research Assistant with Professor of Law Blanche Cook.
Chase's current responsibilities on this website include uploading images, interviews, articles, and other forms of media.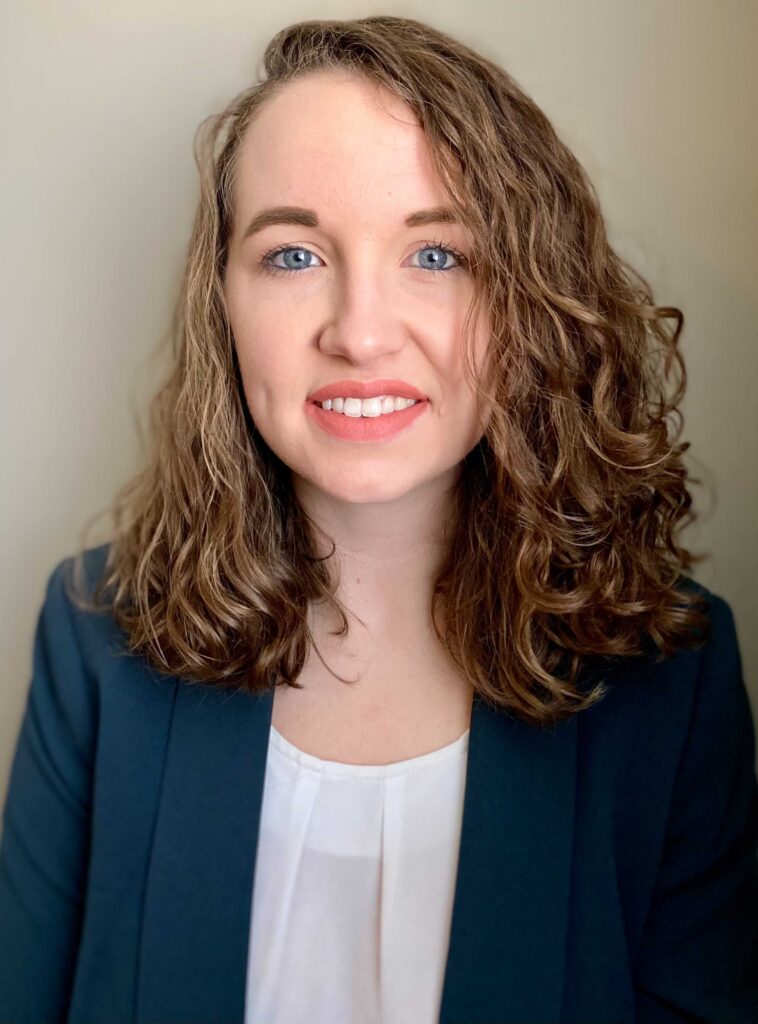 Kassidy Price
Content Manager
Kassidy Price is a third-year law student at the J. David Rosenberg College of Law at the University of Kentucky. She attended Western Kentucky University for her undergraduate education where she received a Bachelor of Arts degree in English Literature and a minor degree in Criminology. In her time at Western Kentucky University, Kassidy was a 2017 Student Research Conference winner with her paper and presentation on the use of young adult literature in sex education.
Kassidy has previously interned for former Judge John Reynolds at the Fayette County Circuit Court. She currently works as an extern with the Kentucky Innocence Project, which provides legal assistance to Kentucky prisoners with provable claims of actual innocence. Additionally, she currently works as a Research Assistant for Rosenberg College of Law Professor Blanche Cook.
Kassidy contributes content to this website and works with the Disarming the WHP team to generate ideas for future subject matter.
Layne McDuffie
Content Contributor
Layne is a second-year law student at University of Kentucky Rosenberg College of Law. Layne
Layne contributes insight and contributes various content to the website where needed.